Invitation to Levitation – Retake
Painting exhibition
Gallery Rakursi, 4A, Han Krum Str., September 10 to September 29
Opening, Tuesday, September 10, at 6.30p.m.
https://rakursi.com/en/artist/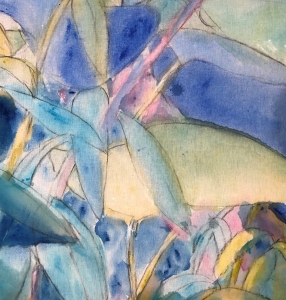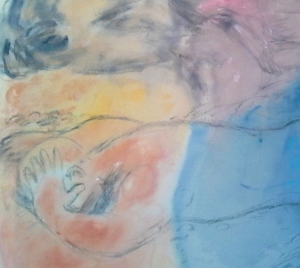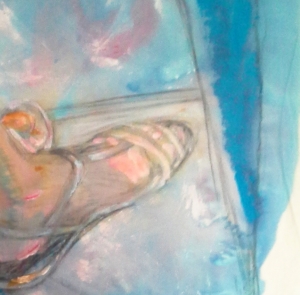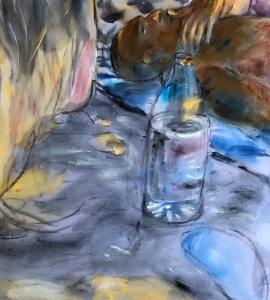 For centuries, artists used oil on prepared canvas to ensure better control on color and shape.
But when I tried painting with acrylic and Flow enhancer on non-prepared canvas, I immediately felt attracted by the unexpected flow of the color and its modifications before it dries - to the point that I became addicted to it. Why?
When controlling everything, painting feels like a monologue and inversely, here, I enjoy a dialogue with the color and the form.
My intervention on the surface is followed by an unexpected or partly unexpected reaction from the media and provokes in me another intervention and so on, until we both surrender to a delicate unique balance, created by both sides.
This dialogue is so thrilling and challenging, that it makes me feel in a constantly evolving state of improvisation.
The balance reached at some point becomes delicate and fragile to the point that it holds me in the air and makes me feel in levitation.
The exhibition was postponed for six months because of the Quarantine and I realized during that suspended time that a lonely levitation is a very sad thing and therefore I am not inviting you to enjoy my levitation, but to levitate together all through the time of the exhibition.
Look forward to more information about the exhibition after September1, here or:
Mariangela face book page
Rakursi Facebook page