SHRUB'S SOUL – interactive Art exhibition at San Stefano Plaza Gallery, December 2018
SHRUB'S SOUL – interactive Art exhibition at San Stefano Plaza Gallery, December 2018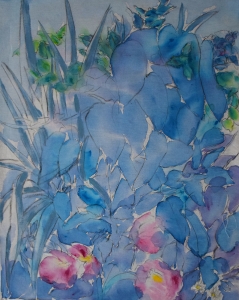 SHRUB'S I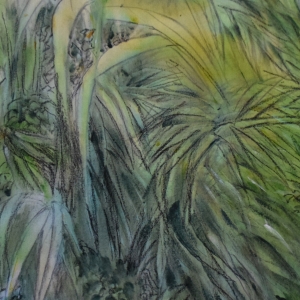 nteractive Painting exhibition Mariangela Anastassova and Students The Anglo-American School, Sofia
November 28 – December 13, 2018, San Stefanο Gallery
When we look at the harmony of shapes in a garden –curly ones, spiky, curved up and down, what is it that fascinates us?
Is it their appearance, the shape, or are we seeing beyond? Maybe we identify with one of them or with more than one…? Do I identify with the dishevelled one, or with the elegant, slender, willowy one?
Are we sensitive to the way each one enriches the harmony of the garden? And, if we are able to admire the uniqueness of shrubs, perhaps we can also learn to sincerely admire each other's uniqueness
THE TECHNIQUE
The technique used in the paintings is acrylic, on non-prepared cotton material, a special technique developed by Helen Frankenthaler, an American abstract artist.
…there are several interactive centres for you to experiment with colors, lines and shapes, and your own interpretation.
Michelangelo/Mariangela
The difference is that the contemporary feminine variation is using her artistic sense and talent to encourage the intuition of her students, as well as to encourage everyone who wants to participate to the interactive centres at the exhibition SHRUB'S SOUL.
Short overview of SHRUB'S SOUL
Students reflect on the exhibition
Konstantin Kuchev, musician and composer, together with Zvezdomira Georguieva and other improvising visitors were inspired by the exhibition SHRUB'S SOUL to create music and movements:
improvising with Konstantin Kuchev on Lara's painting
Improvising with Konstantin Kuchev on Kose's painting
Dinosaurs at Shrub's Soul's exhibition
---